Join us to support

---

Become a contributor

---

Shop for a cause

---
Schools
Children are the future of a nation. They are makers of change. They play a pivotal role in influencing their surrounds. It is therefore crucial to "Catch Them Young". And inculcate in them the compassion – to empathize, and the conscience – to act responsibly.
The Child programme is such an initiative of Kashmir Humanity Foundation KHF India Asia that sensitizes privileged children of the existing disparities in the social order and motivates them to contribute their individual mite towards the cause of the less privileged. It brings together children from both the backgrounds – affluent and deprived, in an attempt to foster in the affluent children a sense of responsibility towards their less privileged counterparts, early on in life.
Before their minds are set with age, the education programme tries to make them count their own blessings and understand the plight of the less privileged ones.
And once they start realizing the worth of the privileges they are born with, they automatically turn their thoughts towards positivity and develop the right outlook. This eventually helps them develop into not only superior but successful personalities in life. In addition they grow up to become who individual development actors who contribute positively to the society.
You can support us by associating with us. Contact our team at
info@jkhfindia.org,jkhfindia@yahoo.in
Message / Appeal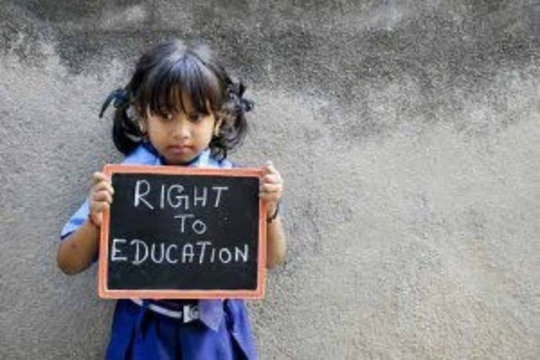 Kashmir Humanity Foundation; KHF India is a non- profit organization established in 2008,and have Valid FCRA Certificate, We strongly believe and advocate in equal opportunity for all in Education, Health and Literacy. Keeping our vision and Mission alive to make a difference to the lives of underprivileged, poor and marginalized; we focus and work in the areas of Health, Education, Child Welfare, Women empowerment, disability and safe water. Located and operating in India in the state of Jammu & Kashmir India,
What we are doing at presentKHF India endeavours include an Helping Orphanage for girl children running a tailoring institutes for women to provide self sufficiency, setting up of learning and educational training center for unemployed youth to prepare them for better job prospects, reaching out to far-flung regions to providing health and basic hygiene facilities, providing pensions and financial help to helpless, extremely poor support-less old, elderly and disabled deserving persons.
We are eligible for CSR projects, we have registered under Registered under Section 12 A & 80 G of Income Tax Act 1961
We actively seek and build partnerships with your worthy organization and wish to work/implement your work areas of interest and your visions in Jammu and Kashmir India
Please let us know how can we collaborate, and what is yours procedure, and guidelines for partnership/collaboration.
To know about us visit www.jkhfindia.org or mail us for further details we would be happy to share further details; if you require so.
Thank You Hoping for your Response
We are Social. Are you?
KHFINDIA On Facebook
KHFINDIA on Faceboook
---