Join us to support

---

Become a contributor

---

Shop for a cause

---
Welcome to KHF

Welcome To Kashmir Humanity Foundation KHF India Our world is made up of extraordinary smiles, unconditional warmth and affection. In the world of Kashmir Humanity Foundation KHF India are Education, Healthcare and Livelihood for the welfare of the deprived. Most of the areas where we are working have acute poverty, lack of basic facilities, rampant unemployment where probably the only silver lining is the host of beautiful mountains!
Kashmir Humanity Foundation KHF India is registered voluntary organization, established in 2003. Since its inception, it concentrates in Education, Health, Womens Empowerment, female literacy, formal education for children, non-formal education, rural employment, income generating skills, community health and awareness programs on various social issues., Training and employment, Computer Education, a Tailoring School with few machines, primary education schools, for the deserving people of Kashmir.
We are working in the field of Development | Children | Education | Livelihoods and Poverty | Health and Sanitation |Womens Empowerment | Youth Welfare & will establish orphan care. All funds donated to Kashmir Humanity Foundation KHF India go directly towards the development of these children which results in saving a feature and thereby sharing a smile. Most of Kashmir Humanity Foundation KHF children are afflicted with multiple education challenges. Yet they go about life undaunted and curious about tomorrow Kashmir Humanity Foundation KHF is an NGO for children and womens in India. All Donations/Sponsorships to Kashmir Humanity Foundation KHF India attract a tax exemption under section 80G of the Income Tax Act, 1961 (50% of the donation is tax deductable). Come and join the world of Kashmir Humanity Foundation KHF India The deprived in India - the poor, the needy, the widows, the students, the downtrodden, and the unrepresented - are thankful to people like you for your charitable and generous disposition. Kindly do access our website to keep abreast with the ground realities regarding the underprivileged class and the programs being run to ameliorate their plight.
Message / Appeal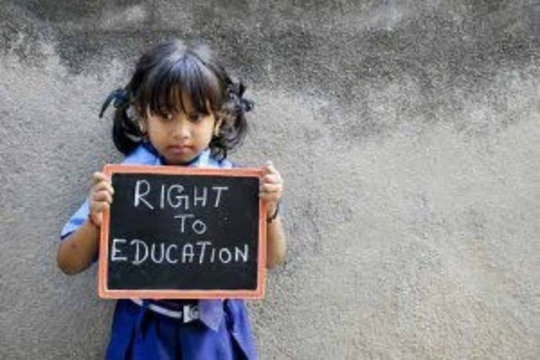 Kashmir Humanity Foundation; KHF India is a non- profit organization established in 2008,and have Valid FCRA Certificate, We strongly believe and advocate in equal opportunity for all in Education, Health and Literacy. Keeping our vision and Mission alive to make a difference to the lives of underprivileged, poor and marginalized; we focus and work in the areas of Health, Education, Child Welfare, Women empowerment, disability and safe water. Located and operating in India in the state of Jammu & Kashmir India,
What we are doing at presentKHF India endeavours include an Helping Orphanage for girl children running a tailoring institutes for women to provide self sufficiency, setting up of learning and educational training center for unemployed youth to prepare them for better job prospects, reaching out to far-flung regions to providing health and basic hygiene facilities, providing pensions and financial help to helpless, extremely poor support-less old, elderly and disabled deserving persons.
We are eligible for CSR projects, we have registered under Registered under Section 12 A & 80 G of Income Tax Act 1961
We actively seek and build partnerships with your worthy organization and wish to work/implement your work areas of interest and your visions in Jammu and Kashmir India
Please let us know how can we collaborate, and what is yours procedure, and guidelines for partnership/collaboration.
To know about us visit www.jkhfindia.org or mail us for further details we would be happy to share further details; if you require so.
Thank You Hoping for your Response
We are Social. Are you?
KHFINDIA On Facebook
KHFINDIA on Faceboook
---